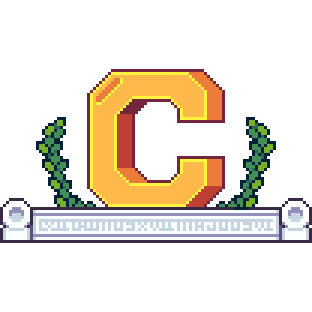 C
A downloadable game for Windows
Made for Weekly Jam #100 (Theme: "100")

Play as Ciento the Centurion, and fight off 100 waves of 1st Century Centipedes dudes with spears and stuff.
W A S D - Move
SPACE - Attack
E - Throw Spear
Credits

Programming - Thomas Bestvina (sweer#5724)
Art - Jack Pressnell (SomeFarang)
Sounds - Ben Douglas-Almond (douglabe#9124)
Music - Daniel D#2181 Daniel Docherty Music https://www.danieldocherty.net/
Install instructions
If your computer asks which application should be used to open this move the zip file into another file in your pc(ie games folder) this should fix it
Comments
Log in with itch.io to leave a comment.
yeah Im not surprised you didnt know me Im newer to game jams
but you should try out my other game its not has fucked and I actually did the stuffs right
Really liked the art and sound!
The UI could be more visible, especially on the controls page. The bright blue, skinny font against the background made it really hard to read.
Not sure how you're supposed to be able to get through 100 waves, the spear throw seems like the only way to clear out the hordes of enemies that spawn, but you only seem to get one per wave. Maybe there was some additional mechanic with the spear that I wasn't seeing?